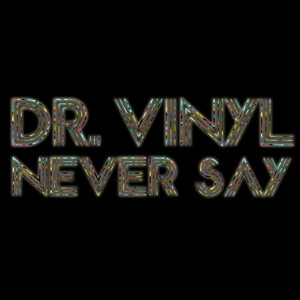 A new EP cooked by our mad scientist from Barcelona. Two "Never Say" rocking disco tunes for the coolest crowds. Early dancefloor responses are super-positive including the one from DON RIMINI. Just give it a try!!!
Previews
Buy it on:

Feedbacks:
DON RIMINI (Mental Groove)
yeah, Great stuff !
Grant Paterson (Edinburgh News)
Qulaity disco/electro cut, that's totally slamming. I'm liking the slower, deeper disco groove of N S Again… really cool summer poolside affair – ace!
Dwayne Pliska (Strictly Dance Radio)
Sounds great! Will us in Chicago club gigs and radio mixxes for Strictly Dance Radio and Radio Free Sonoma!
Dirty Funk'n DJ
Marc Lawn (Biz GP, Da Biz)
Awesome track to lift the dance floor.
Mike King (Wnmc, Sidetraxx)
never say never is my pick.
Derek Harri (2 Tone Music)
solid track, great beats !
Bryant S Littlejohn (WCLUB.FM/PIRATE RADIO)
SLAMMIN SLAMMIN SLAMMIN