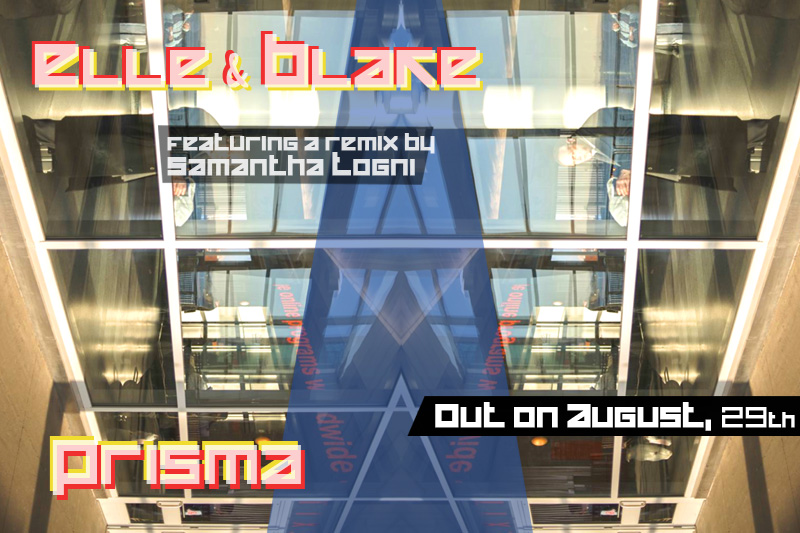 17 Aug

Prisma EP Early Feedbacks

We are so happy the first feedbacks received about new upcoming release are so great! Have a look yourself below!
The record is on Beatport PRO right now!

Click here to send a Promo request >
if you're interested in listening and download the promo!!!
Alinka (Chicago) (Half of Twirl! with Shaun J. Wright. www.alinkamusic.com)
Twirl Recordings, Classic Music Company, Defected, Tribal, Get Up Recordings, Vizual Records, Audiophile Deep, Atlas Chair, Zulos Club Records, NBD Music Co., Plus Plus Records
Favorite Mix: STOG Remix
Music sounds great!!!
Tom Stephan aka Superchumbo (London, UK)
Nervous, Southern Fried, Stealth, ChumboMundo, Skint, TWISTED
STOG Remix is SUPER COOL!!!!
Larry Tee (Brooklyn, NY)
Ultra / Carnage Music
STOG Remix is a total block rocking remix. Total support.
Dino Lenny (London, UK)
ELLUM, Fine Human Records
Thumbs up!
Sherwin Charles / Peter Lewis (Brooklyn, United States)
DJ Fresh / Brooklyn DJ Factory, Scene, Niketalk Magazine
Favorite Mix: STOG Remix
Love this track
Steve Lawler (UK)
VIVa MUSiC
Downloaded for Steve Lawler, thanks.
Davide Monteverdi (Milano)
Le Cannibale Club
Nice pack
Harry Towers (Staten Island, United States)
Harry Towers / Harry Towers, KXRG / Super 98 / Sirius Satellite / Club Net / Strong Island Radio
Favorite Mix: Original Mix
Love the bassline!
Rich Mair (Weston, United States)
djrichnitemare / , globaledmradio.com / WDMN-101
Favorite Mix: Original Mix
Nice track, sounds cool
Derek Harri (Thunder Bay, Canada)
DJ DiRRty HaRRi / Sonic Music Prod, Tony & Adam's / 2 Tone Music
Favorite Mix: STOG Remix
Great track !
Sovnger (Paris, France)
Go 4 Music, Police Records, Blood Music…
Hey! Glad to see that Eclectic is back 😉
Ray Noir (London, UK)
VDI Records
Great track! Love the STOG remix! Well produced! She is a producer to watch out for!
Maurizio Santi (Gonnosfanadiga, Italy)
Maurizio Santi /Dee Jay Santi / Promotionalrecord, Radio Mela / Modena Radio City / Radio Mela
Favorite Mix: Original Mix
I like this and will play it out in my shows.
Tonny Skarby (ELKHART, Denmark)
The-Fox / , CPH
Favorite Mix: Original Mix
Great Music!
Kevin Oliver (Calgary, Canada)
Nitro / Boogie Hill Faders, Cowboys Nightclub / Various Club Gigs and Private Events
Favorite Mix: Original Mix
Added to heavy rotation on www.boogiehillradio.com
Richard Lewis (Greenville, United States)
DJ Richard Lewis / , Philly Nites Radio
Favorite Mix: Original Mix
It's okay, I will look to play it soon.
Mario Navarro (Fontana, United States)
Dj Navarro / Hit Incorporated, Josephs / Cosmo Hollywood / Avalon
Favorite Mix: Dub Edit
Love this one!
Stefano Vaglio (Paderno D'Adda, Italy)
Stefano Vaglio / , T Club
Favorite Mix: Original Mix
Yes!