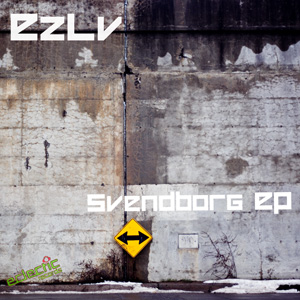 EZLV is a duo formed by Ezekiel and Louis Vee, two Canadians Djs who started their studio collaboration after many years of music played live at raves and clubs of their homeland. They arrive on Eclectic with a really solid tech-house tune named Svendborg containing lots of the elements we love, like the ravey atmosphere made of dark sounds and long echoes. The release is completed by Cyan Kite, a perfect warm up tune characterized by some elaborated pad layers.
Previews
Buy it on:

Feedbacks:
Zak Frost (Turbo Recordings)
Nice tracks, prefer the first one – will try to feature in the show next month. All the best! Z
Dj Lin (Holland)
Svendborg, will give it a try. Cyan Kite nice deep houser
Steve Patton (Calgary, Canada)
DJ Krazay Steve / Twisted, Twisted Element
When the music takes on a minor chord then transform back is so awesome!
Magnus Johansson (Sodertalje, Sweden)
Magnus Johansson / nilreM, Limerick
will do just fine
Arthur Lum (North York, Canada)
DJ Ming / Arthur Lum Disc Jockey, Triple Crown
nice feel to it
Adrian Molle (Brampton, Canada)
Dj Shawker / ShawkMedia Productions, Various
good house track
Chad Naugle (Allentown, United States)
DJ Chad E / US Dance Mix, Gallery Billiards / Allentown Brew Works / Starters Riverport
Some great undergroud house
Derek Harri (Thunder Bay, Canada)
DJ DiRRty HaRRi / Sonic Music Prod, Tony & Adam's / 2 Tone Music
solid track , great beats !
Charles McDonald (Ottawa, Canada, Canada)
good flow nice beatFEEDBACKS:
Grant Paterson
Trippy, Deep, dubby, and very, very clubby… liking Svendborg! and the spacier Cyan Kite… very nice indeed.